What We Do
We help you establish your business' digital footprint to reach your customers across all digital channels. We do this through the following services.
Who We Are
If you're going to spend most of your waking hours at work, you better enjoy it, right? We certainly think so. We believe in meaningful work, data-driven decisions, a learner mentality, a growth mindset, team bonding and Minnesota lake life.


Our Work
At the end of the day, our work only matters if it's driving real results. See how we helped these clients reach their goals.
Industry Events
We don't just swing by a few conferences and read a couple blogs to try to pass ourselves off as digital marketing experts. Whether at the podium or in the audience, we are active and motivated participants, leaders and learners in the industry.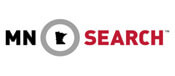 Awards
We're proud of the work that we do and the agency we're becoming, so it's nice to see when other people think so, too!


Latest Blog Posts
The Facebook pixel tends to be a gray area when it comes to running Facebook ads. Many know they need it, but few know its full potential. I've been at this awhile myself, but, after some research, even I found new uses for pixel data that I didn't even know...

Read More

Well, it's officially spring - even in Minnesota, where the snow and ice have finally hit the road. If you're like me, you've probably got spring fever and feel motivated to de-clutter and simplify your life! Who's to say you can't spring clean your Google (and Bing) Shopping campaigns while you're...

Read More