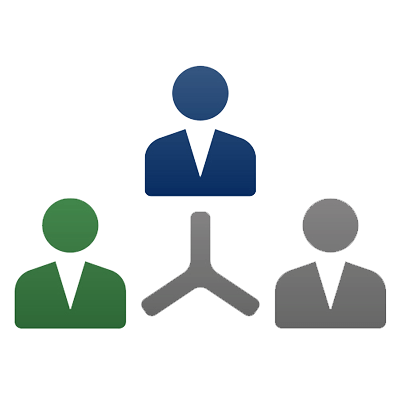 Bolster new customer acquisition and conversions with affiliate marketing
Affiliate Marketing, also known as pay for performance marketing, is an exchange between three parties: the brand, the affiliate publisher, and, most importantly, the consumer.
Affiliate marketing is best explained by its slogan, "Pay Only for Results." Brands pay a negotiated commission to affiliate publishers in exchange for an agreed upon action (a sale, in most cases). Think of affiliate publishers as an extension of your brand. They act on your brand's behalf as virtual sales reps, using their own site to sell your goods and services to their network of users. They do this in an effort to improve the user experience of their site visitors and to earn a predetermined commission.
Pay for performance marketing is highly cost-effective. Unlike with other advertising methods, brands can build awareness among new audiences without incurring advertising costs. You never pay for impressions or clicks – only results. Ideal for brands large and small, pay for performance marketing is low risk, drives incremental conversions to new audiences, produces high margins, and creates free brand exposure.
As your digital marketing agency, NordicClick serves as the bridge that connects your brand to affiliate partners and, ultimately, to the end consumer. With over twenty years of combined pay for performance marketing management experience, NordicClick has built strong relationships with affiliate publishers across all industries, ranging from niche content and review sites, to the largest ecommerce platforms on the World Wide Web. We leverage these relationships on your behalf to deliver a smooth and successful pay for performance marketing experience for your business.

Our Affiliate Services Include:
Strategy development

Network recommendation and set up

Recruitment and partner assessment

Promotional management

Insertion order negotiation and publisher communication

Fraud and compliance monitoring

Competitive/Industry review

Comprehensive reporting
TOOL BOX
Our Process
10 Ways To Re-Activate Affiliate Partners
The pay for performance marketing landscape can be very competitive. competitive landscape. With affiliate partners promoting numerous other products, you need to be employing strategies to keep them engaged, and your brand top of mind, in order to see continued success. Learn the 10 ways >

Recommended Blogs For You