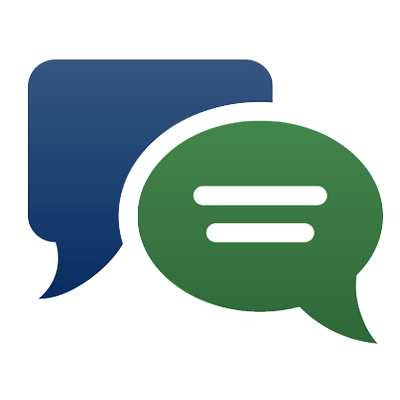 Connect with and nurture customer relationships by showing your brand's unique personality
Social Media Marketing is the practice of creating and sharing content across social media platforms to increase brand awareness and develop a relationship with your target audience.
At NordicClick, we recognize social media as a vital piece of your brand's digital footprint. Gone are the days when ad hoc social posts were enough for your brand to be "doing social media." Today, not only does an active and engaged social profile send signals of relevancy to search engines, but it also creates significant touch-points between your brand and target audience.
In an age of endless options and information at our fingertips, social media marketing helps you:
Improve your brand's relevance in the eyes of search engines and users
Communicate directly and build a relationship with your target audience
Show the human side of your business and convey your unique brand personality
In a typical company, those in social media often lack access and influence with the right people in the organization to view the brand's entire digital footprint with clarity.
That's where NordicClick comes in. Our digital marketing experience equips us to work across all digital channels of your brand, aligning your social media strategy with your other channels to create a cohesive cross-channel strategy.
Our team will take an  individualized approach with you in order to create a personalized strategy to achieve your specific business goals. We work with B2B and B2C companies across various industries, including Manufacturing, Education, Health and Fitness, and many more.

Our Social Media Services Include:
Strategy development

Social profile setup and optimization

Current program audit

Personalized social media plan

Detailed social posting calendar

Competitive/Industry review

Comprehensive reporting
TOOL BOX
Our Process
Social Advertising
Want to take your social media strategy a step further? Try one of the many paid advertising opportunities in social.
By nature, social media platforms possess explicit insight into their users' interests because of their direct visibility into demographic, psychographic, and behavioral information. This makes advertising on social networks a great way to reach high quality audiences. And as the use and popularity of social media builds, this form of paid media only becomes more of a no-brainer.
Social Advertising can help you:
Build brand awareness and increase visibility
Find your audience based on the pages they like, recent life events, and household information
Reach your target audience with multiple touch-points
Target tailored content toward a specific audience segment
Compete with brands already using paid social
Re-engage previous site visitors or a known customer base via retargeting ads
Recommended Blogs For You
Let's Talk Social Media
Wondering if your social posts are making a difference? Feel like snooping on your competitors' social media metrics? Think you might benefit from a paid social program? Drop what you're doing and fill out this form. Our social media experts are here to help you out with any social media conundrum. Fill out the form and let's get started.