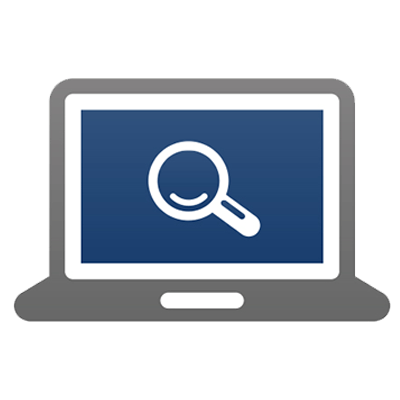 Ensure technical and page content optimizations for top search engine results ranking
Search Engine Optimization, commonly referred to as SEO, is the process of optimizing pages from a website to rank well on the major search engines. SEO should be the backbone of your digital marketing efforts. Google is continually updating the search algorithm, and if you don't keep up with SEO, you'll be left in the dust (or page three of the search results). Many digital marketing disciplines directly affect how you rank in search, including:
Technical SEO -  Ensuring your site's on-page content and coding is readable and indexable for the search engine bots as they crawl your site.
Content Marketing - Creating compelling, interactive content that appeals to your current and future customers.
Keyword Research - Using research, analytics and real customer feedback to pick the best keywords for your products and services.
Local Search -  Optimizing your location listings so your business is easy to find in local searches.
Link Building - Utilizing compelling, shareable content to drive high quality external links to your website.
Social Media - Employing modern day word-of-mouth to engage with your evangelists, generate User Generated Content (UGC), and build topical authority.
The SEO algorithm measures the impact of these tactics in tandem. If done correctly, they can increase the amount of quality targeted traffic to your site and position your website higher in the search engine results pages (SERPs). It's hard to measure SEO, but we use a custom methodology that looks at web analytics, keyword rankings and SEO-based metrics.
At NordicClick, years of experience have taught us the value of a methodical approach to SEO, taking into consideration all the elements that feed into it. It's easy for SEO professionals to make lofty promises like huge increases in traffic, links and sales, but that's not the way we roll. We look closely at where you stand on all the pieces listed above that play a role in your overall SEO. We help you set achievable goals, and then we create a roadmap for how to get there, benchmarking progress along the way. We don't take shortcuts, use "black hat" SEO tactics or spin the numbers to convince you SEO is having an impact if it is not. As your digital partner, we are committed to guiding you through what can be an overwhelming process so you can effectively reach your audience in search.

Our SEO Services Include:
Strategy development (onsite content, technical, blog, social media

Comprehensive keyword research

Technical audit

On-page content and meta data implementation/optimization

Competitive/Industry review

Comprehensive reporting
TOOL BOX
Our Process
What Our Clients Say
"NordicClick has been a tremendous partner in helping us optimize our search performance. The team is very dedicated, knowledgeable, and overall just a joy to work with."
- Mary Hennen, VP of Marketing & Ecommerce, The Tile Shop

Recommended Blogs For You
Let's Talk SEO
Ranking in search has never been more cutthroat. Our in-depth technical SEO audits equip you with a workable strategy and technical roadmap to help you reach your goals. Ready to show Google who's boss? Fill out the form and let's get started.