The Internet revolutionized everything from family photos to criminal forensics, and market research was not left unaffected. In the 80's and 90's, telephone surveys were the prime mode of investigation for marketing firms, and the calls became lumped in with telemarketers as a cliché annoyance to be avoided. But for researchers seeking data on the how, why, and when of various consumer behaviors, the world wide web opened up a whole new way of reaching out to people. Companies found this data increasingly valuable, as outward-facing marketing efforts migrated to the web and advertising, in turn, became increasingly more micro-targeted. Now, some companies are offering consumers compensation for taking surveys, and they're seeing great results.
The internet is a much more efficient way of collecting survey data than in-person surveys or focus groups. Interested parties don't need to worry about transporting people to a location just to get their opinion. Plus, with more and more people installing software to block unwanted calls (or just ignoring numbers they don't recognize), the internet generates more responses than the telephone. Thus, the web has become the go-to source for surveyors.
Getting Compensated for Answering a Survey
Not all companies compensate for surveys in the most direct fashion. Some online news sources, for example, ask readers to answer a short survey to access their content (see The Christian Science Monitor example below). But studies have found that compensating participants leads to more accurate data. And sometimes, the goal isn't just getting the answers you might think.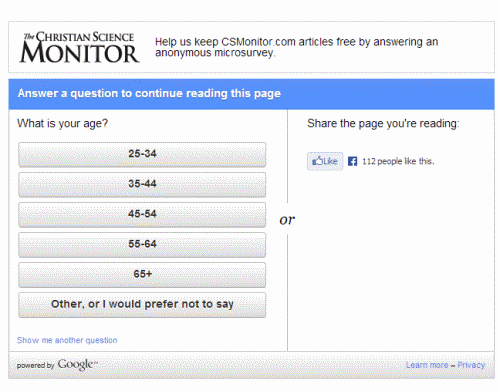 Yes, paid surveys do technically pay participants for answering questions. But those questions often include personal information about the people in the survey, including e-mail or even physical addresses. That information is extremely valuable, so some surveyors set out with the express goal of building email lists. They can later sell these to other parties for a profit. And if the data was collected properly, they can sell it with the surveyed person's responses attached, or sell lists organized by response. A survey can generate a list of people who would like to pay less for their car insurance, along with their verified email accounts; car insurance vendors will pay top dollar for that list.
What About Privacy Concerns?
The survey company gathers not just data on the aggregate public, but also on specific respondents, making the data exponentially more useful for marketers. This might raise an eyebrow for those concerned about privacy, but that's where the whole compensation thing comes in: participants are informed about how their information will be used and asked to agree to the terms before participating. The lure of a quick buck is enough to make many hand over personal info. Ironically, if the marketing efforts are successful, that money a consumer earns might end up right back in the hands of the company paying for the survey down the line.
Paid Survey Sites
Paid surveys are great for marketing firms looking for a wealth of data on their consumers, and they can even help put a little extra cash in consumers' pockets. Unfortunately, there are unscrupulous sites that take advantage of less savvy web users by promising them earnings on par with a full-time job just for taking surveys. These sites act as middlemen between web surfers and legitimate survey sites, asking users to pay a one-time fee (or sometimes a membership fee) for access to a list of paid survey sites. Users are advised never to pay anything, as these lists are usually recycled and can be found by doing a bit of extra Googling yourself.
Legitimate survey sites like Pinecone Research, Swagbucks, and Opinion Outpost all have proven track records and are linked with legitimate marketing firms.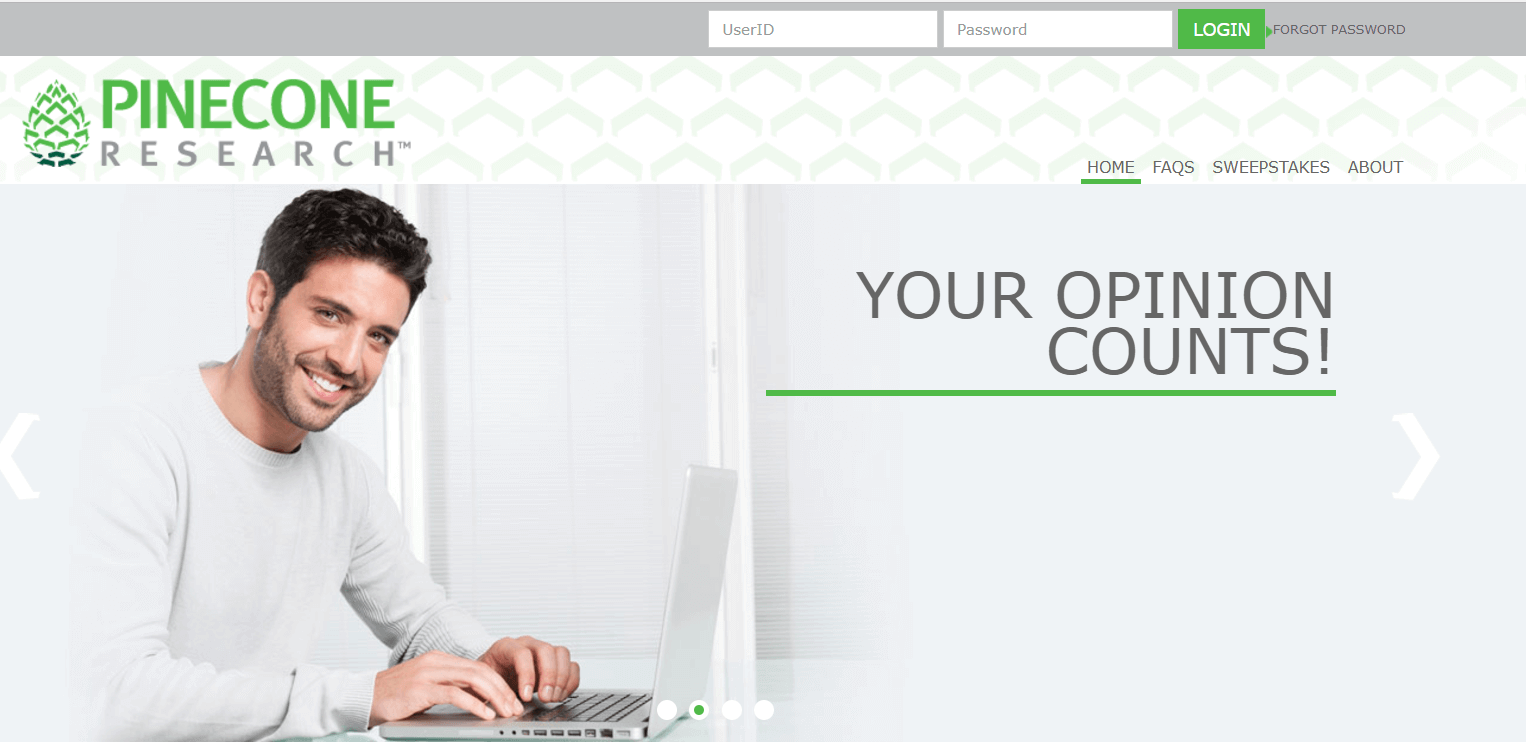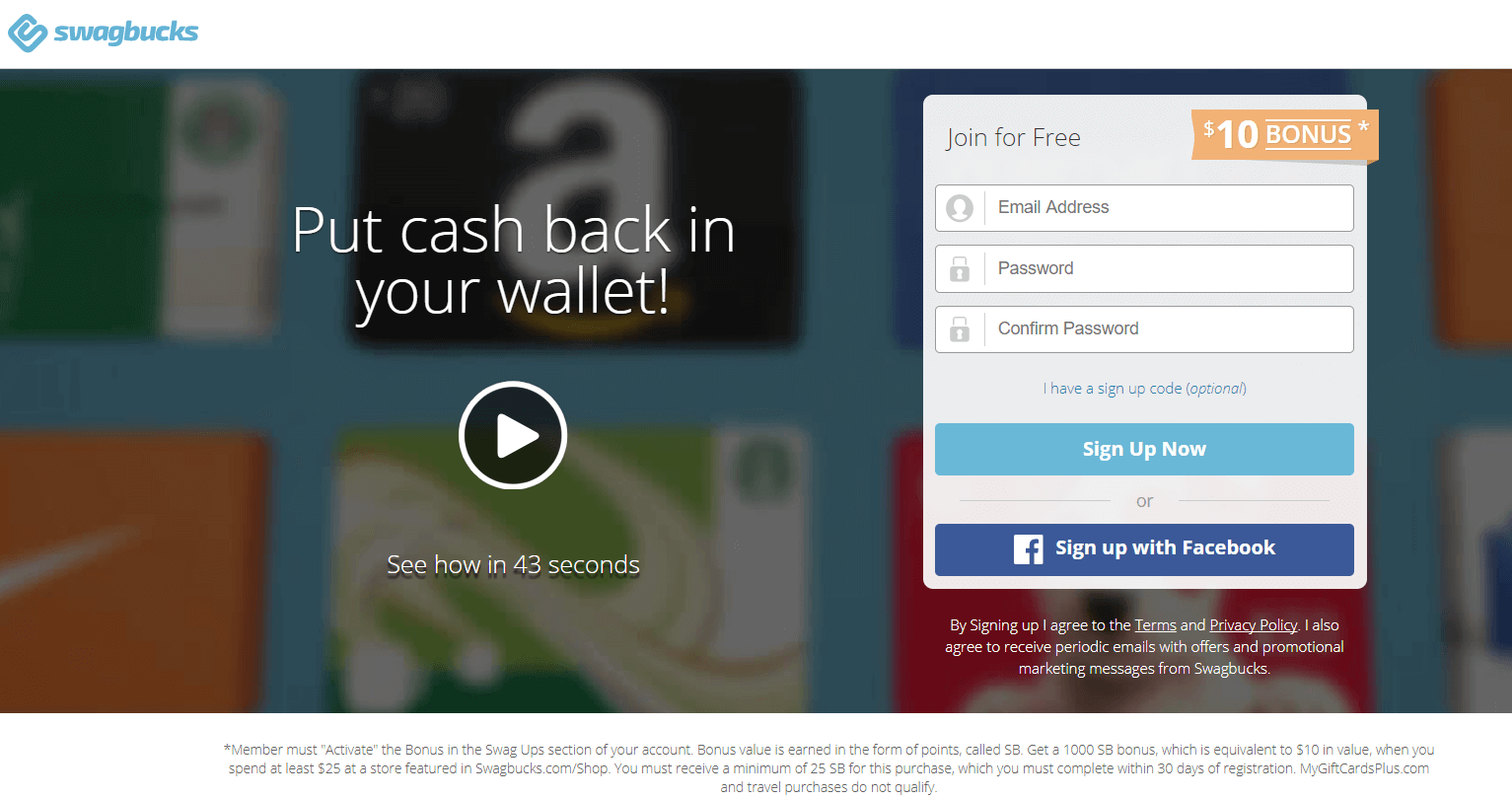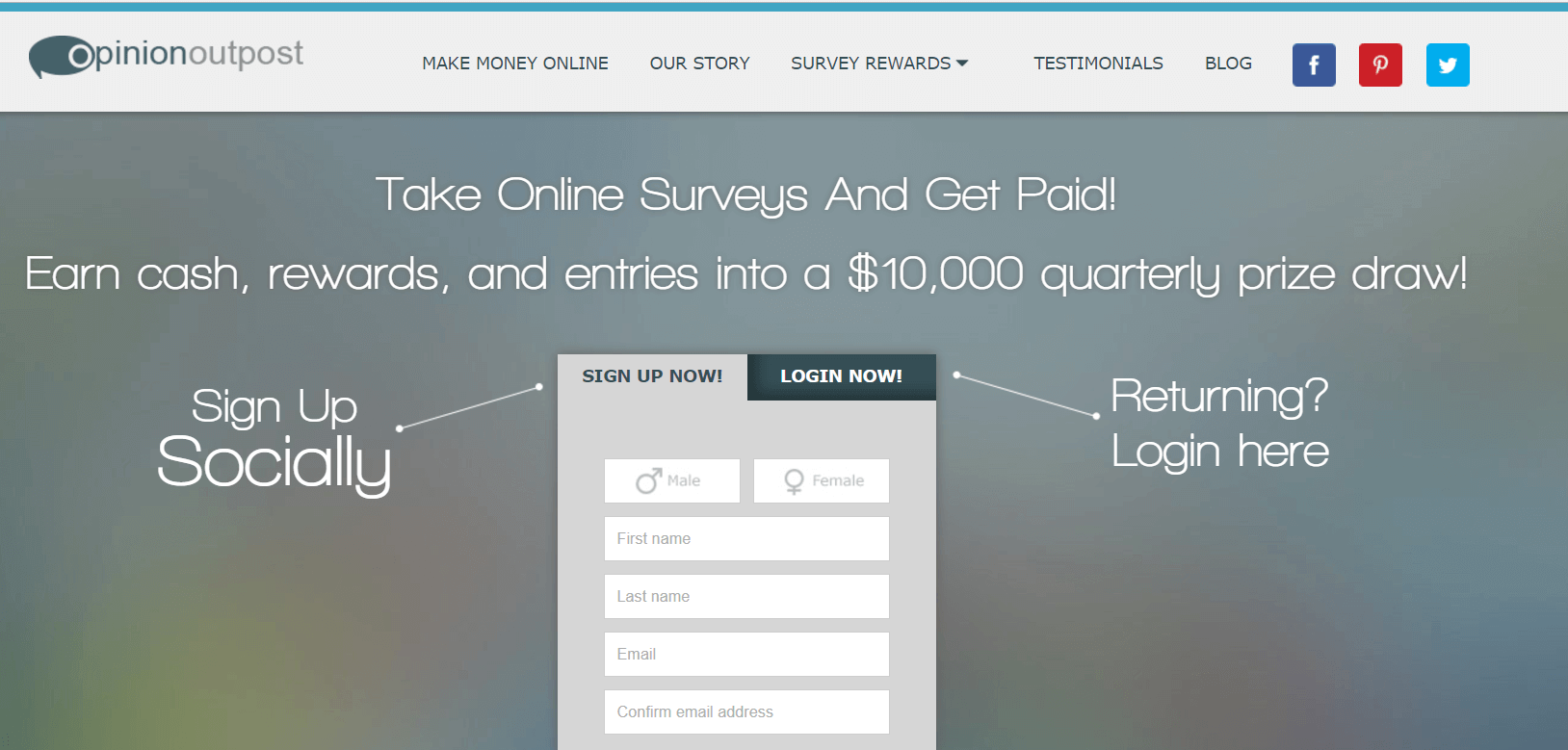 Conclusion
Online surveys are just one of the myriad ways that marketers are using the Internet to hone their craft today. Compensating users for their information is a small price to pay for the wealth of data they receive in return – data they can use to make their marketing efforts as effective and efficient as possible.
Offer your website visitors a better user experience. Check out our User Testing offerings.