An array of challenges come with PPC management, but it's safe to say one of the biggest hurdles can be managing and optimizing hundreds of campaigns at one time. I mean, that sentence alone was a lot to take in. Fortunately, numerous campaign management software solutions exist to alleviate some of the pain.
Newer to the market, Adobe Media Optimizer is a lesser known but incredibly valuable tool to tackle such challenges. By taking advantage of Adobe Media Optimizer's features, companies with a high volume of PPC campaigns can save time while driving more leads from their PPC efforts. And you know what they say… time is money!
Let's look at four features I love from Adobe Media Optimizer.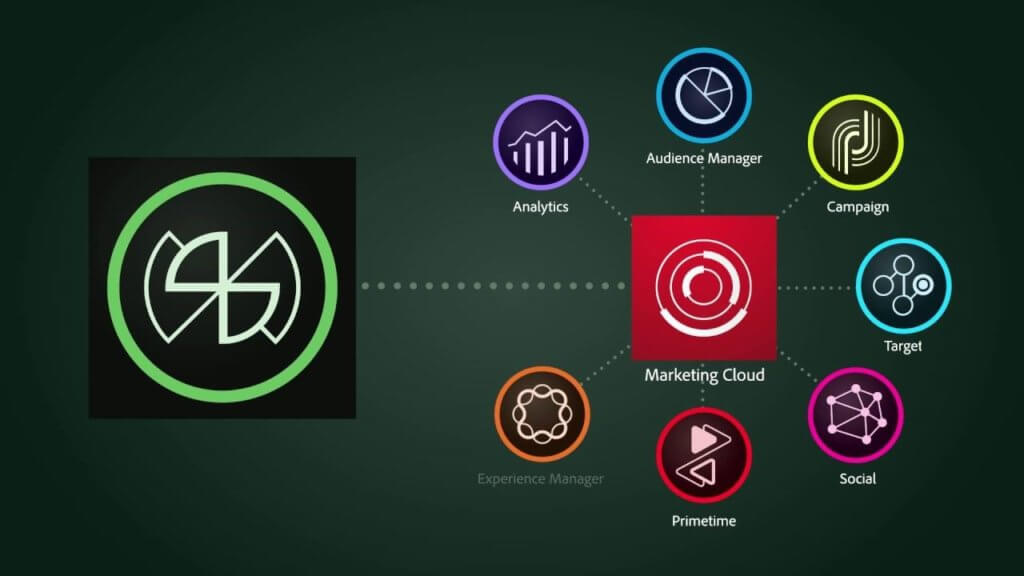 Portfolios
Unlike a lot of other campaign management solutions, AMO structures campaigns into Portfolios. Portfolios are crucial to determining how Adobe optimizes campaign performance in order to achieve campaign goals. Each portfolio has its own set of objectives based on the goal for that group of campaigns or the conversions being tracked.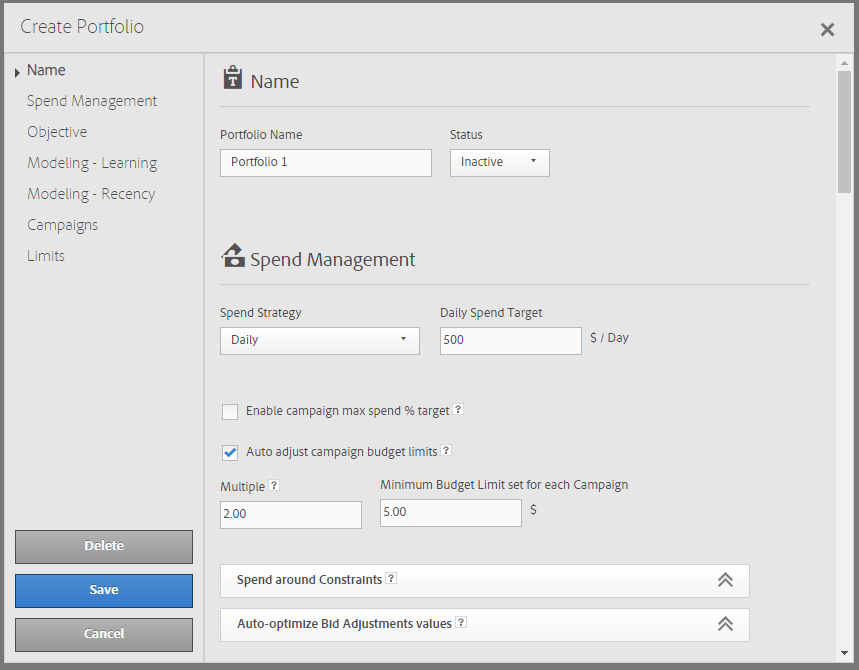 One slick feature is you can set specific weights for each objective. For example, a client had several objectives they wanted to achieve for a campaign they launched, but one objective was more important compared to the others. So, we weighted that objective, the macro conversion, at a higher percentage.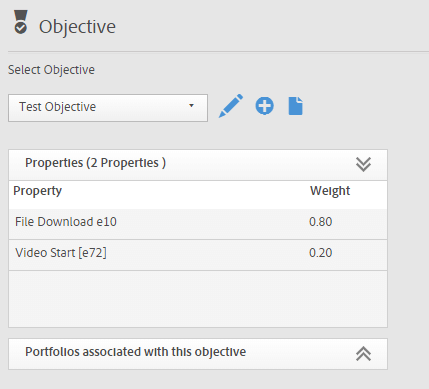 Time-saver tip! Group multiple campaigns with the same weighted objectives within one portfolio and set campaign budgets at the portfolio level. This way you won't need to update daily budgets. Instead, Adobe will automatically allocate daily spend to campaigns that are more likely to spend and convert.
Bulksheets
Another great AMO feature is the bulksheet function. You can use bulksheets in many ways, from uploading multiple campaigns at once to making amassed campaign setting updates. To save the most time when bulk uploading something in AMO, create a bulksheet template or simply download an existing campaign and update the information.
Predictive Modeling
Analyzing campaign performance can be rather time-consuming. To keep you from pulling an Alice and falling down a rabbit hole of data, AMO offers a unique feature called Model Accuracy. This tool offers quick insights on how a portfolio is performing compared to Adobe's predicted performance. With predictive modeling, you can take a bird's eye view of metrics like campaign spend or zero in on a more granular level to individual keyword bid units.

Custom Simulation
Wish you could see into the future? Well, Adobe Media Optimizer can get you pretty darn close – at least when it comes to your PPC campaigns. If you're looking for ways to efficiently increase or reduce budgets, the custom simulation tool is your best friend. You can gain insight on how a campaign may perform towards your KPIs if you increase or decrease budget, down to the predicted total clicks, impressions, ROI, and other key objectives.
Instead of running an experiment or running a campaign for a month to test and review performance, simply run a quick custom simulation to see predicted campaign performance! Once again, Adobe Media Optimizer is here to save your precious time.
Some success stories to wrap things up…
Managing PPC campaigns can be extremely time consuming, especially if there are hundreds of them running simultaneously. Adobe Media Optimizer is an advanced campaign management tool that can help achieve goals while saving time.
We know AMO is an effective tool because we've seen some great results from current client's campaigns. Check out some examples below.
Client 1 – Month over Month Results
| | |
| --- | --- |
| Total Campaign Spend | – 25% MoM |
| Conversion Rate | + 30% MoM |
| Cost/Conversion | – 50% MoM |
Client 2 – Quarter over Quarter Results
| | |
| --- | --- |
| Total Campaign Spend | – 32% QoQ |
| Conversion Rate | + 50% QoQ |
Want to get the most out of your PPC campaigns that are using Adobe Media Optimizer? Check out our Paid Media capabilities to see how NordicClick can help get you more bang for your buck.