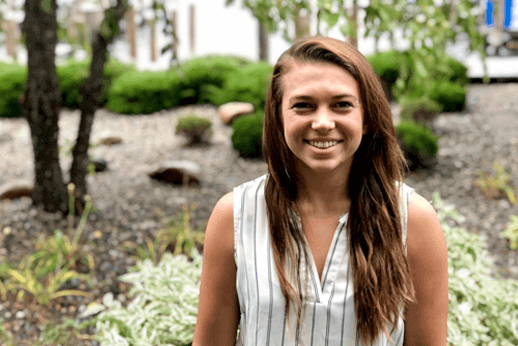 Jamie Reetz - Digital Specialist
Jamie serves as a digital specialist, aiding our team of digital managers in marketing projects across a variety of clients. With a background in Paid Search and Analytics, Jamie is a great asset to the team.
Jamie graduated from UW - Eau Claire with a Bachelor's degree in Marketing Analytics. She got her start in digital marketing working at Satellite Six, a web development and digital agency in Eau Claire. During her time there she worked heavily in Google Analytics to perform website and AdWords reporting.
In her free time, Jamie enjoys hanging out with friends and family as well as a good Netflix binge. She also helps coach a community softball team during the summer.
1. What is your first memory of the Internet?
My first memory of the internet is playing Addictinggames.com, SIMS and Rollercoaster tycoon. Also, getting yelled at to get off the internet so my mom could use the phone.
2. Favorite lakes memory? What does being on the water mean to you?
My favorite lakes memory is going up to the cabin with my family every Fourth of July.
3. How many cups of coffee do you drink per day?
Zero. I prefer Mountain Dew.
4. Most used app on your phone?
Instagram
5. Snack you could live on?
Chips and salsa
6. Favorite travel location?
Greece, I studied abroad there in college and would love to go back.
7. Favorite potluck dish?
Cheesy potatoes