Our Process
NordicClick has a variety of services, software and the expertise to meet any of your business needs. The visualization of our motto Create, Click, Convert depicts how all the parts of NordicClick blend together.
We start with creating your digital strategy by incorporating content marketing and demand generation tactics. As we continue down the funnel we employ our suite of services creating a customized roadmap catered to your overall online marketing goals. Not only do our tactics result in more conversions for our clients, but we also provide additional analysis to support our findings and drive future planning.
Contact us to get started today.
Industry Events
NordicClick doesn't just attend digital marketing events, read a few blogs and try to pass ourselves off as experts. We are active participants and leaders in the digital marketing industry, at both local and national events. Whether speaking or learning from other well respected industry colleagues we are continually educating ourselves.
Find Us At: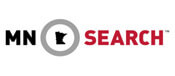 Our Clients Say It Best
"We have been working with NordicClick for a couple of years starting off with a paid search engagement only and expanding to include SEO & Affiliate. They have proven their expertise in understanding and optimizing ecommerce programs and with their assistance I have continued to see incremental gains in ROI from our online programs.  Based on experience and the results that NordicClick has provided over the years I trust them as a partner in helping to make key, strategic online marketing decisions. Their goal is always to help support my goal of increase my online revenue."
-  Mike Wodtke, Director of E-commerce, Blu Dot
"Building recognition for our GO2 line of Fingertip Pulse Oximeters was a huge initiative for us. NordicClick has been a partner in developing our web strategy since 2009. Through thorough testing and user feedback we were able to refresh our corporate website and consumer ecommerce site to better serve the needs our audience."
– Melanie Stanek, Director of Corporate Communications, Nonin Medical

"NordicClick has been instrumental in the integration of Analytics ecommerce tracking across our multiple domains and third-party cart providers. Finally, we are able to make marketing decisions based on actual return on ad spend (ROAS) founded in real-time revenue reporting, instead of assumed ROI."
– Martin Spierings, Online Marketing Manager, Smith Micro Software, Inc.
"We had worked with NordicClick for several years before deciding to re-design our website, which no longer reflected who we were as a company. Updating our website was something we knew we had to do, but lacked the internal resources to complete. The team at NordicClick took the time to understand our goals and helped pick the right CMS, site architecture and design and ultimately make those designs into a reality. They guided us through the project from start to finish, always making sure our voices were heard and that the end result would be exactly what we needed. The resulting web site has produced a significant increase in the number of leads generated online and we are confident that our website will be a key component of our success in the future."
– Mike Kinning, President, Intek Plastics
Latest Blog Posts
When it comes to determining budgets for the year, few companies make internal search a priority. In fact, only 15% – 20% of large companies and less than 4% of small companies choose to dedicate resources to internal search. Though often neglected, internal search has a large impact on user...

Read More

As a digital marketing professional eager to learn, there are few things more exciting than being told that you'll be attending an industry conference in Vegas. Not only was I excited to be surrounded by likeminded individuals in an environment that sparks creativity and forward thinking, but did I mention...

Read More